Significant urgency exists for cultural heritage institutions to digitise and preserve historical artefacts and audio-visual collections.
Many state libraries, museums and universities have embedded strategies to digitise and preserve their archives before the deadline of 2025. This deadline is acknowledged to be the point at which there is a danger of losing precious historical materials to age, fragility, and technological obsolescence.
Compliance and funding bodies are also mandating black-box preservation strategies, which underpin the call to action for digital preservation plans to be enacted.
DatacomIT plays a pivotal role in assisting clients to develop digital preservation plans.
As industry leaders in digitisation, digital preservation, and document management solutions, we currently operate the largest capacity heritage digitisation facility in Australia.
Our high degree of digital preservation expertise allows us to consistently provide organisations with effective solutions that use the best available technologies.
Our consultants are highly qualified practitioners who provide a range of digital preservation services with Preservica certification.
We enable our clients to develop and implement digital preservation strategies, from digitisation to ingest, and a framework of managed activities to ensure ongoing preservation and access to content. DatacomIT consultants work closely with organisations to review materials for digitisation and offer guidance on developing workflows for curating and preserving digitised content.
Digitisation, Curation and Preservation
Digitisation is an essential first step in digital preservation, but it is only where the journey begins. Curation and preservation of digitised objects requires identifying resources, developing policy and criteria for the appraisal and selection of data, file migration, metadata for discovery and useability, and ingesting content to a preserved storage system.
Digital Preservation is a series of ongoing activities with three key objectives:
Protecting data from: fragile storage media, file degradation (bit rot), human error, and unforeseen events (theft, fire, floods).
Safeguarding content from technological obsolescence; hardware, software, and computer operating systems.
Ensuring preserved data and content can be discovered and re-used by the relevant stakeholders into the future.
Multi-location storage is not preservation
While storing digital content in separate locations is part of any digital preservation plan, it is not digital preservation. Storage does not guard against file degradation (bit rot), and technological obsolescence.
Active digital preservation requires a range of ongoing processes that include characterisation, checksum file validation, regular fixity checks, and embedding representation and preservation information to ensure data can be discovered and accessed into the future.
PRESERVICA – THE ART OF DIGITAL PRESERVATION
Ensure your critical content is instantly accessible over decades
Ensuring the accessibility and authenticity of digital information over successive technology cycles and custodians requires a different approach to traditional backup, archiving, storage and content management.
Preservica's standards-based (OAIS ISO 14721) active preservation software combines all the critical capabilities of successful long-term digital preservation into a single integrated platform. It keeps content safely stored, makes sure it can be found and trusted, provides secure immediate access, and automatically updates files to future-friendly formats.
Get in touch to find out more about developing a digital preservation plan for your organisation.
DatacomIT offer a free phone consultation or site visit for guidance on how you can guarantee your digital objects are curated, stored and accessible to your community in perpetuity.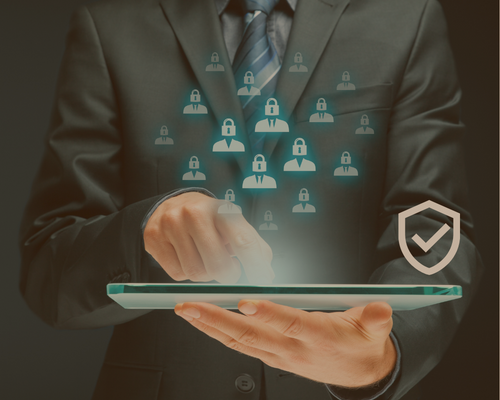 Keep content safely stored, make sure it can be found and trusted, and automatically update files to future-friendly formats.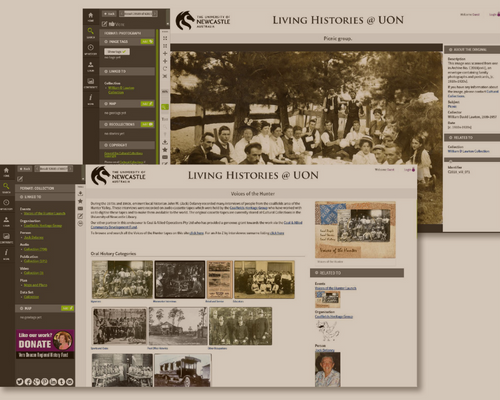 Build your identity, enrich your collections, capture and manage new content, as well as discuss new ideas from anywhere in the world.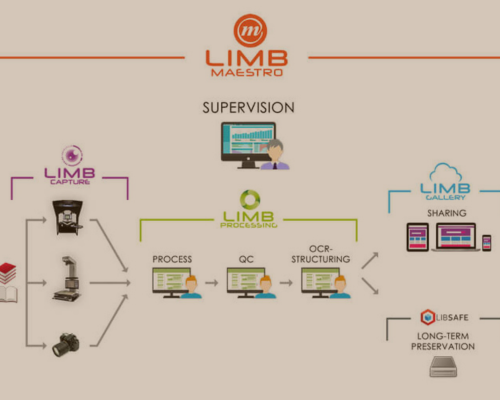 The Limb software suite is designed to offer our customers a scalable, turnkey solution to fully manage the digitisation process.